Experience Mushing – 3-days journey
Relax into the rhythms of our northern lifestyle at the Beyond Expeditions ranch. Learn how to mush your own dog team and take care of huskies. Spend three days with your dogs exploring the mountains around Fish Lake, 600 m higher than Whitehorse. During the evenings you get to relax and sample local food, look for northern lights and get introduced to Yukon's dog sledding culture and natural history. When night falls, return to the comfort of your hotel in Whitehorse just 20 min away for a well-deserved rest. This is an immersive mushing experience without compromise
Itinerary
Day 1

Meet your dogs and learn the basics

Welcome to the Beyond Expeditions Ranch! We'll introduce you to your team of huskies and build your skills on a three to four-hour ride in the Fish Lake area. Keep an eye out for the lynx family that lives near the trail! Back at the ranch, we'll teach you how to feed and take care of your dogs, then it's time for dinner and an evening of sled dog tales and history with your host, Pierre-Luc.

Day 2

Discover Northern Sceneries

You'll build your skills further today as we explore Fish Creek valley and its diverse environment of pine forests, frozen lakes and steep-sided valleys. Bring your favourite dog into the cabin for the evening and together we'll delve deeper into Yukon's past. Pierre-Luc will introduce you to the natural history and geography of Fish Lake, which has interesting secrets to reveal.

Day 3

Mush in the alpine tundra

By now you'll be ready to tackle more challenging trails as Pierre-Luc takes you to higher elevations. Expect to spend a minimum of four hours on your sled. Keep an eye out for wildlife as we'll be climbing into tundra that is home to caribou, moose and ptarmigan. Back at the ranch, after a good local meal, we'll set up our cameras outside and watch for northern lights, also called aurora borealis. At the end of the evening, say a last goodbye to your dogs and we'll head back to town.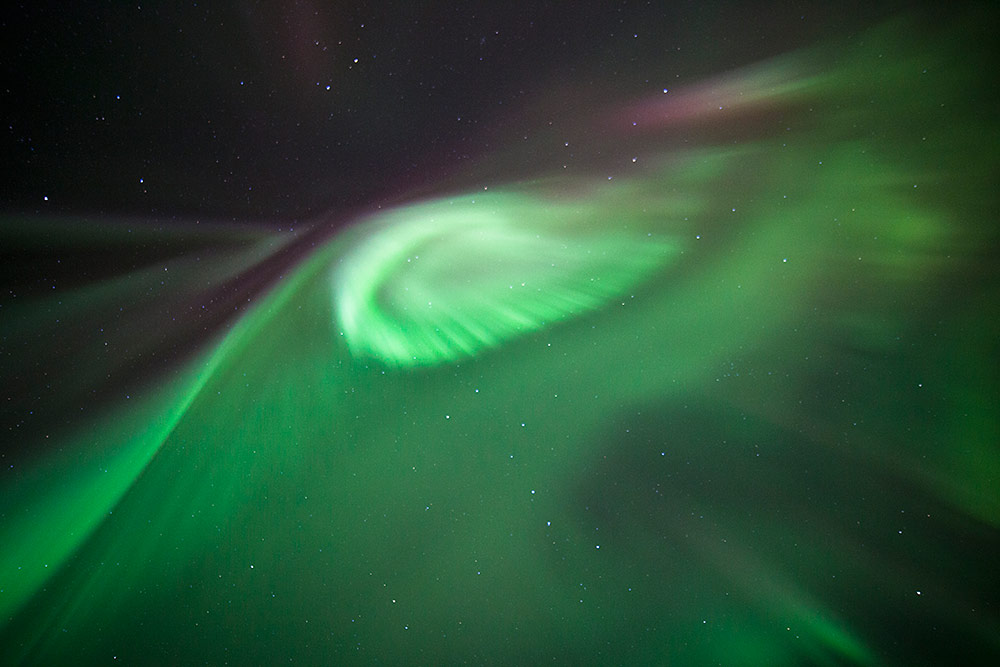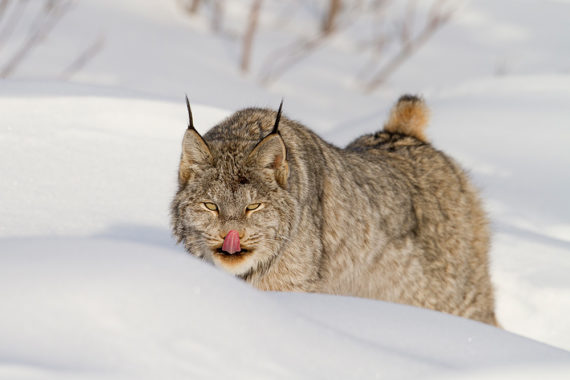 Details
Dates
From December to April
Accommodation
Hotel (3 nights)
Items included in the tour price
Items that are included in the cost of tour price.
All meals at the ranch (lunch and dinner on days 1, 2 and 3)
Hotel accommodations in the small city of Whitehorse (3 nights starting on Day 1)
All dog sledding supplies: sleds, dog food, harnesses, etc.
Professional guiding services
Your own dog team (4 to 6 dogs)
All immersive activities: Dog sledding history, natural history of the Yukon and Northern light viewing.
Transportation to and from the ranch (20 min from Whitehorse) on Days 1, 2 and 3.
Items not included in the tour price
Items that are not included in the cost of tour price.
Accommodation in Whitehorse prior to the tour (eve of Day 1)
Breakfasts
Arctic winter clothing (available to rent through Beyond Expeditions)
Personal clothing/base layers (see required gear list)
Alcoholic beverages (however we will provide transportation to a local microbrewery and liquor store).
Gratuities (tips)